Mio Chareteau & Quentin Lefranc
Piano player n°2
within the scope of the bgnm festival 'sonification'
october 27th - 29th 2017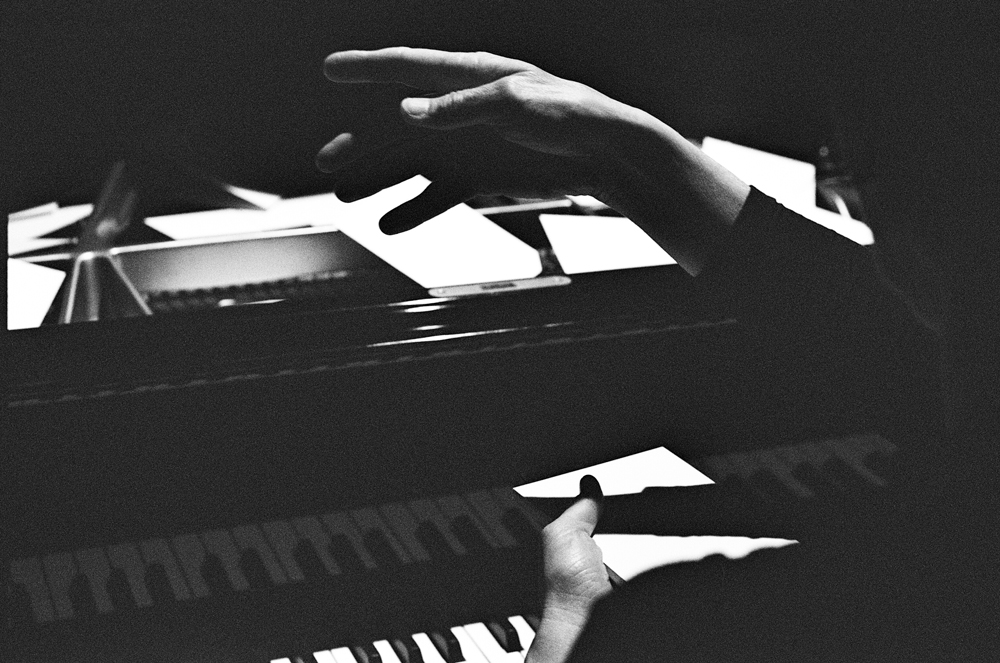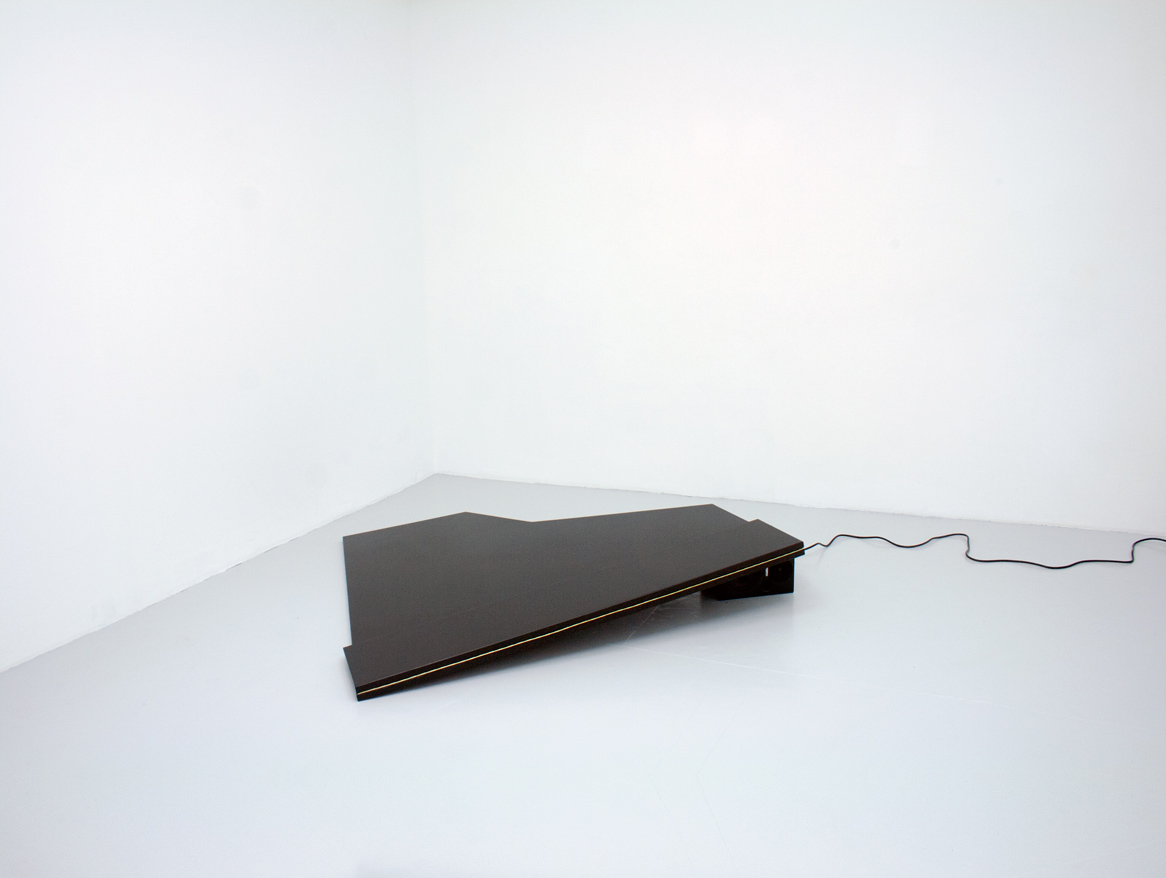 Piano player n°2, (c) Quentin Lefranc & Mio Chareteau 2017
medium, paint, speaker, soundtrack
"Piano player n°2"
Quentin Lefranc creates art works which can function as sculptures, paintings or architectural elements. They are about all of that. In each of his propositions he is questioning space and does so through diversity: by questioning the existence of the work itself.
Like a Piano player, his installation "Un crapaud dans le salon" plays back contemporary music pieces for piano. For each opus a new composition is presented. For the second opus presented in Berlin, "Piano player n°2" plays a performance for piano solo by Mio Chareteau.
In "White Piece", Mio Chareteau is rethinking the classical piano piece by bringing one simple gesture in the spotlight. A white page, an indeterminate composition, a pianist who does not touch her instrument, but treats it with distance and restraint. On the border between still life, minimal music and meticulous performance. "White Piece" is dedicated to the pianist Hildegard Kleeb.
The performance "White Piece" was presented at the Berliner Gesellschaft Für Neue Musik - Festival 2017
Sonification
on sunday October 29 2017.